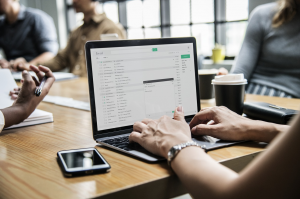 Every day our modern world becomes more and more digital. Thus, almost every person is talking about digital marketing and the way it is changing our reality. This industry is rapidly growing and offering many well-paid career options for recent graduates. If you are searching for a fruitful career ahead of you, joining the world of digital marketing can be a smart choice. You can even start your digital career for free. 
There is no need to enter a university again, you can join various online courses and obtain a certificate online. Various online platforms can help you pursue this modern and rewarding career and make a marketing internship. Free classified websites are large portals where you can practice your skills and improve your digital knowledge. 
Why Digital Marketing Is So Popular?
According to a recent survey made by the Bureau of Labor Statistics, the number of marketing and advertising managers recruited globally until 2026 will grow by 10%. Over 150,000 specialists in digital marketing will be needed by 2020 due to the "digital skills gap." This notion describes that there is a growing demand for such professionals, but there aren't enough skilled digital marketers to land these positions.
As a result, this profession is very profitable and demanding, which presents a competitive benefit to those who have recently graduated and can't find a decent first job. The relevant skills can be easily obtained via special online courses and platforms. This industry is really fruitful and offers great advantages to newcomers.
Develop Your Skills
Although new knowledge is essential to enter the world of digital marketing, there are still many useful skills you've learned from the university which can help you start a new career. Technical skills are very important for becoming a successful marketer.
You should be a tech-savvy person – it is a must! However, having great personal traits such as multitasking, hard-working and adaptable is also necessary. You should be a constant learner and be willing to acquire new knowledge and even change your working structures.
What Kind of Professional Can I Become?
This career is very successful and rewarding. As we've mentioned above, there is a growing demand for these specialists in many countries. You need to be self-motivated, creative and willing to build great relationships with your clients in order to find a well-paid position.
This modern career offers so many opportunities – one can become a search expert, creative technologist, social media marketer, brand manager, or a specialist in big data and mobile marketing. The options are endless and each person can find a career to suit their needs and skills. 
The Advantages of Having a Career in Digital Marketing
Free kickstart – this is one of the main benefits of this career. It doesn't require you to get a special degree in order to land your first job in digital marketing. Even online courses and certifications will help you start a successful career. For instance, Google Analytics offers Analytics Certification, Google Academy of Ads offers Adwords Certification, Microsoft offer Bing Ads Accredited Professional Certification, etc. Select one of the top-notch websites providing such courses and get your certificate online.
Well-paid position – the demand for such specialists is so high these days, that there isn't enough supply. Don't hesitate to join this fast-growing career and enjoy its rewarding prospects and attractive job opportunities. Being a constant learner and improving relevant skills can help to be in trend and climb up the digital career ladder.
Promising career – almost every business is becoming digital, so digital marketing industry is evolving at a fast pace. More and more companies are looking for experts who can help their businesses enter the digital world through social media channels and reach more potential clients.
Use these tips to enter the world of digital marketing and start a fruitful career full of new opportunities and self-development.