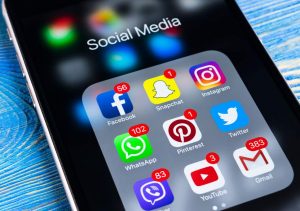 Digital marketing is breaking the industry norm for how we communicate with consumers. As consumers change they way they interact with brands, the companies who own those brand must also alter their communication channels to get a better audience understanding and communication. Social media is not going anywhere. Instead of staying in the good old days of print and broadcast advertising, companies will have to make the shift to digital if they want to be recognizable and credible to consumers.
Budget for Social
Most people think that viral content is just done with witty messages and the right meme. It's not that the mentioned scenario is impossible, it's just that is an unlikely happening. Promoted and boosted posts see the most success when strategizing and sending messages to consumers. Some reluctant companies aren't wanting to pay for social media as much as they don't want to hire a digital marketing team to enhance their business. Social media is no longer just about name recognition in the industry. Social media is a business. It is now more than ever an advertising business. Consumers are not going to pay for social media, so they will have to keep seeing advertisements. Social media companies make their money by advertisers paying them.
Do your research
A social media campaign strategy without research is just mindless posts. You truly have to understand your audience. Digital marketing firms specialize in reviewing data analytics and determining the best plan of action for a social media plan. When it comes to social media plans for companies, it is best to leave it in the hands of an expert. They will be the ones to generate the best traffic that will ultimately lead to sales. Marketing campaigns normally start with extensive research that leads to authoring a strategic campaign book. Industry experts are highly skilled in marketing research that can help provide a detailed understanding of marketing expectations and goals.
SEO
A social media plan is pointless if a company has a poor SEO (search engine optimization) strategy. Those will skills in SEO services can help provide insight in how to better a company's overall marketing strategy. If no one can actually find the company, then doing a social media plan will not be as effective. When it comes to search engines, typing in keywords associated with the company's brand can give a better understanding of how well the SEO strategy is currently working. A social media strategy is put in place as a complement to the SEO strategy. Impressive organic and promoted social media postings and messages can strengthen SEO results. A company's website will also be a large stakeholder in the overall SEO strategy, from its content to the design of the website – making it important to hire a web designer so the interface and aesthetics are on point. The written content housed within the site itself should have keywords associated with the brand that people would search to find the company. The name of the site should be the same of the social media account usernames to ensure effective searches.